Christchurch Casino
If you are looking for one of the best gambling experiences in New Zealand, you will want to take some time to check out Christchurch Casino. While the Dunedin Casino is one of the popular venues, this casino location has so much more to offer and you will immediately notice the vast differences upon entering the casino. Christchurch offers a much larger array of games. In fact, you will find more than 500pokies on the gaming floor, more than double what is offered at other New Zealand casinos.The great thing about this land casino is that it is open 24 hours a day. You can visit at any time and always have access to some of the finest casino games in the country. Located at 30 Victoria Street in Christchurch, this establishment has become one of the top gambling destinations for Kiwi players. You will benefit from a stylish layout and some of the best games in the industry. With a massive selection, you will find your options to be endless and will quickly see why Christchurch Casino has become known as one of the best casino sites in all of New Zealand.
Reading time: 4 minutes.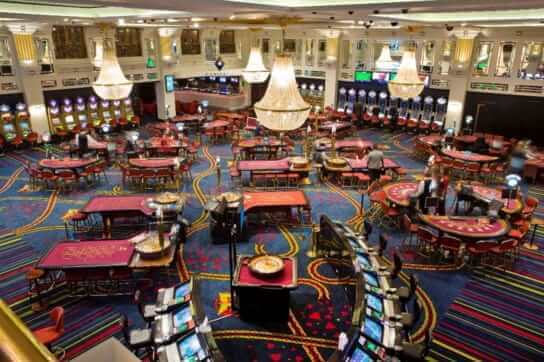 Gaming Options
As soon as you step onto the casino floor at Christchurch casino, you will be impressed with the offering of games. All of the games provide multiple betting options, so they will suit your casino budget whether you are a casual gambler or a high roller.
Slot machines are by far the most popular games found at this casino and you will have access to more than 500 amazing titles. A number of these are traditional three-reel slots, so you can enjoy a great experience with these easy to play games. There are also tons of the latest and greatest video slots. These games offer multiple paylines and great bonus features, so you can expect to win a lot while taking spins on these titles.
If you are wanting to spend some time at the tables, there is no shortage of options. The casino has some impressive blackjack tables that can be enjoyed at various bet amounts. These games are always popular and the tables do fill up fast, but since the casino has multiple tables, you will be able to find a seat as long as you visit during off-peak hours. There are also roulette and baccarat tables that can be chosen along with some thrilling poker tables.
Gaming Packages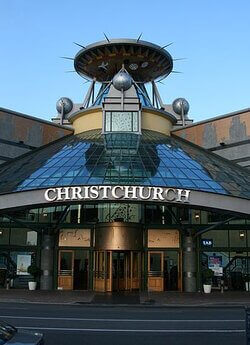 One of the things that will make your experience unique at Christchurch Casino is the offering of gaming packages. These will enhance your visit and can offer you endless opportunities to generate payouts. There are various packages that are offered and you can choose which will best suit your needs.

- Ace High Package – This costs $750 for two tables. You can enjoy exclusive use of gaming tables for as long as two hours and will have access to professional dealers that can teach you t eh rules of any table game. You will also receive a complimentary house beverage and will get your first $5 bet for free.

- Full House Package – This is an $800 package for up to 10 players. If you want to add additional players, it will cost $80 each. With this package, you get access to a gaming table for 1 ½ hours and will receive two complimentary beverages. The package also offers complimentary appetizers and a $5 first free bet chip.

- The Royal Package – This is the best of the best and is a $1200 package for up to 10 people. You can make use of an exclusive table for two hours with a professional dealer. You will also receive complimentary beverages for the duration of the package.

- Straight Package – This is a perfect package for beginners and is a $700 package that features access to two tables for two hours. You can have between 2 and 3 professional dealers.

Restaurants and Bars
With a visit to Christchurch Casino, you will be able to take a break from gambling to visit one of four establishments at the venue. These all offer different menus to suit your tastes and provide affordable dining options. At the Grand Café, you can enjoy the ultimate dining experience and can even visit the brunch buffet every Saturday and Sunday starting at 8 am. The restaurant also offers a full lunch menu.
If you are looking for a casual atmosphere, check out the Monza Sportsbar. Here, you can relax with a small bite and some great beverages while catching one of your favourite games being played on the large television screens. If you prefer a luxury dining experience. Chi Kitchen is the place to be. Here, you will find a great menu featuring Cantonese dishes. This venue also offers seating for banquets and special event functions.
Finally, there is the Valley Bar, where you will enjoy a modern décor as you take in a quick bite or a cup of coffee. There is live entertainment scheduled every weekend and the café offers a casual setting.
No matter what you are looking to eat or drink, Christchurch casino has all bases covered. This New Zealand casino is a top-rated venue that is packed with gambling excitement and many live entertainment options, making it a leading choice for anyone looking for a night out.