Italian firm Sisal acquired by Flutter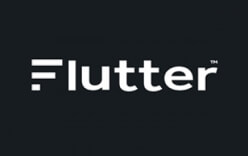 UK-owned online gambling conglomerate Flutter Entertainment has acquired the small, Italian operator Sisal in a deal believed to be worth €1.9 billion.
The owner of PaddyPower Betfair has moved quickly to secure a foothold in the Italian market, which is set to boom over the next few years.
Details of the deal are believed to be acceptable in cash, which will include the entire repayment of the debt owed by Sisal.
Meanwhile it is understood that Flutter will finance some of the deal via a loan from Barclays bank. This is reportedly due to be completed by the second quarter of 2022, subject to completion of due diligence.
Flutter with ambitious plans for Italian market
With Italy being the second largest regulated market in Europe for online gambling, it is believed that Flutter chiefs can attain the number one position in the country.
The deal certainly represents a great opportunity for the conglomerate who will no doubt be looking to combine the expertise that is already at their disposal, with the existing assets that Sisal have.
It could also offer a prime chance for them to integrate current software that they already use for their current brands, with both PaddyPower and Betfair market leaders in the sport betting niche of the online gambling industry.
As a result of the deal, Flutter will add 300,000 more average monthly players to its current user base in addition to well in excess of 9.5 million retail customers.
Durante Delight
Sisal Chief Executive, Francesco Durante expressed his delight at the deal indicating that the sheer scale of its current operation can give it a considerable opportunity to strengthen its hold in Italy.
Sisal have proven that they can hold their own in what is a substantially competitive industry and have taken many initiatives in digital innovation as well as committing to a firm safer gambling policy.
Combining their current assets with the powerful technology that Flutter has at its disposal can help the Sisal brand to become the undisputed company in Italy.
Having expanded aggressively into new markets over the last couple of years, Flutter has also adopted a highly astute merger and acquisition strategy as well, which is significantly helping to strengthen position in the online gambling industry.
Only last month, Flutter agreed the completion of UK-owned online bingo company Tombola for just over half a billion GBP, as it looks to substantially differentiate itself.
What is likely over the next year is that is that the company continues with its expansion plans, particularly with the US market likely to become the largest in the world over the next few years.
Written for onlinecasinosrealmoney.co.nz by Adiela de Bruyn on 16-01-2022