Insurance with Blackjack
Online blackjack has become one of the most played games around the world and when you access a site, you will find many game variations. Each of these games will have different rules that are in play, so you should always become familiar with these before placing any wagers. The best way to learn how to play blackjack is to access free games online. After you have learned how to play and have picked up some tips and strategies, you can enjoy this game for real money payouts at many sites.When you play blackjack, you will often notice you have the ability to place an Insurance bet. Here, we discuss this betting option and provide useful information that will help you when you do start to play this casino classic game for real money wagers. The Insurance bet in blackjack is a side bet and it will be offered when the dealer is showing an Ace as their face-up card. With Insurance, you will bet half of the original wager amount and the bet will pay 2:1. Should the dealer show a ten card and makes blackjack, you will get paid this insurance bet.
Reading time: 4 minutes.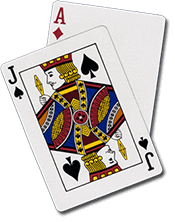 How Insurance with Blackjack Works
You will pace a died bet f Insurance when you think the dealer will create a blackjack with their hand. This side bet is in addition to your standard bet for the hand and it is a way for you to get some of your bet back if the dealer does, in fact, have a blackjack. Let's say you place a $20 bet at the table and choose to take the insurance bet. This will cost you an additional $10. However, if the dealer has a blackjack, you will lose the original bet amount but will win the side bet, earning a $20 payout.
When You Should Take Insurance
While the insurance bet with blackjack can offer you a way to recoup what would be lost without the bet, it is a side bet that most will advise you to avoid. In essence, it is considered to be a sucker bet and will cost you more in the long run than you will make. The odds are against you with this bet. In terms of the dealer getting a blackjack, their odds are 9:4, so on average, you will lose about half of the insurance bets you place.
There is an exception to this and that will apply to when you play live dealer blackjack online and are counting cards. If you have learned how to count cards, you are already ahead of the game and have a slight advantage. As a card counter, you will have a better idea of how many ten-valued cards remain in the deck, so you can determine the odds of the dealer getting a blackjack. In some cases, the insurance bet can be a profitable one, but this is only true when playing live games since they are not controlled by a computer.
Insurance Bet Odds
When taking the insurance bet with blackjack, the odds will all be based on how many decks are used in the game that is being played. It will also depend on the number of ten cards that remain in those decks. Since a good card counter is able to track these cards, they do have a bit of an advantage over a standard player, so unless you have mastered card counting, the insurance bet is one you should avoid.
As a regular blackjack player, the odds are against you when you choose to take this bet and this is even more of a problem if you have chosen to play a game that makes use of many decks. Since thee decks are shuffled before every hand when playing online, the insurance bet is one that will deplete your bankroll instead of offering profits. The more decks that are in play. The lower your odds will be at winning with this bet, which is why most refer to it as a sucker bet and always avoid it when it is offered at the tables.
By sticking to basic blackjack strategy and staying away from insurance bets in blackjack, you will have some good chances at being a winner and earning some great payouts from this classic casino game.